Devon Quarry – Blast and volumes
A local quarry was planning a controlled blast to extract more rock and we were asked if we could survey the quarry before and afterwards. Firstly we laid ground control points (GCP's) around the quarry to maximise the accuracy, then we carried out an aerial survey with our RTK enabled drone to capture georeferenced images to process in to a point cloud.
Events like this can't be paused or repeated, they must be captured in the moment, with only one chance at capturing this blast we had to prepare and plan everything meticulously to ensure we executed this job with utmost precision.
After we had completed the aerial survey in the morning, we were asked if we could film the quarry blast, for this we deployed our enterprise drone which has zoom capabilities, we positioned ourself at a safe distance from the blast site and we were able to safely capture the whole of the blast on video. A few days later we put together a short trimmed video showing the blast in real time and in slow motion for the clients to view.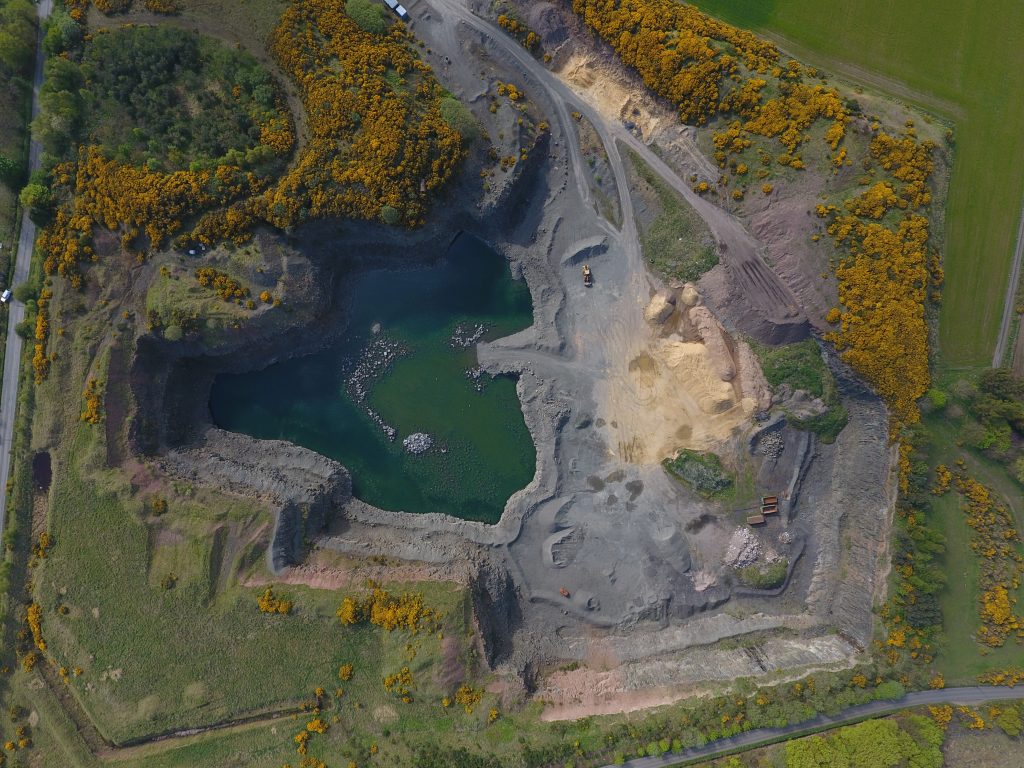 The images below show the area being blasted
After the blast site had been cleared by the clients and the rock crushed in to its relevant piles, we returned and carried out a second aerial survey, this proved to be a great cross check, one the quarry before and after the blast was cleared, which gave us a stand alone volume calculation. We were then able to calculate each of the stand alone piles of crushed and screened rock to the client.
A few weeks later, once the recently crushed rock had left the quarry for a large site elsewhere, the client was able to compare the various data sets that we had provided and confirmed to us that both, the section of quarry that was blasted and the individual crushed stock piles of rock that had left the quarry over their weighbridge, these loads were multiplied by their know density factor and compared, there was only a 3% difference in the compared data in which the client was delighted with.
Whilst on site, the client asked if we could calculate a large stockpile of fill. This material would eventually be used in the reinstatement works once the quarry was redundant. We were able to provide this calculation from our earlier aerial survey, saving us time from having to revisit the quarry and a cost saving to the client as we were already on site. Output files that were able to produce and hand over for historic records are: .dxf – .dwg – .pdf – .Las – .Laz along with a Topography map of the quarry. We also provided a physical 3D printed model which was painted to match the quarry and surrounding land.