Inaccessible locations Case Study
Drones allow a great means of aerial access to capture and record innovative data from on-board sensors proving an undeniable asset to all sectors.
We have worked with clients in the following industries: construction, developers, forestry, infrastructure, design and advertising, property marketing, transportation, government bodies, tourism, planners, conservation, listed & historic buildings, PR, industrial and commercial properties, farming and many more.
Utilising drones for buildings, roofs and tall structures is a fast and cost effective way for any inspection to be carried out. Places of danger can also be surveyed with peace of mind and eliminates any risk to persons involved. Derelict buildings are often considered areas of danger making an inspection or survey dangerous to carry out, let alone time consuming, utilising one of our many drones that are suitable for the task, we can carry out a survey at a safe distance and use our zoom capabilities to gather close up footage of specific areas for clients.
Over water inspections:
When an inspection is required over water, drones excel, providing low cost footage allowing clients to make better decision for costing/pricing works and before commissioning other forms of access such as scaffolding, cranes, boat hire which can prove to be expensive.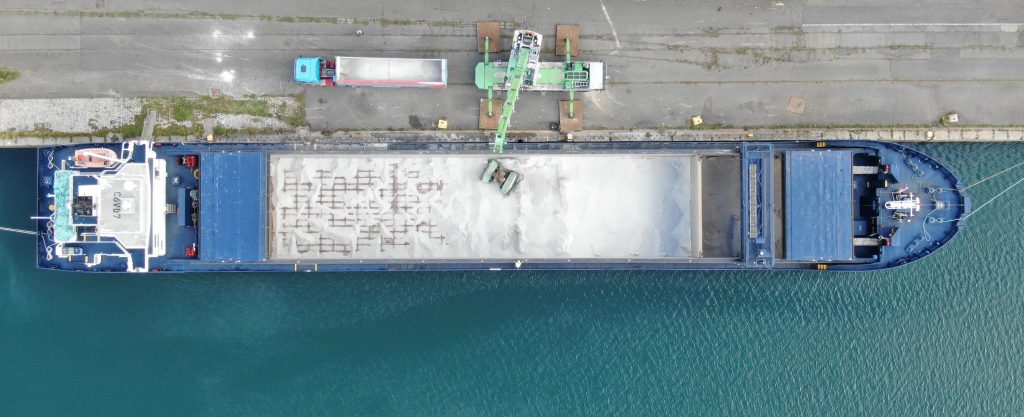 Tethered drones and
cameras:
Our telescopic poles can be used in locations where it is not suitable to fly drones, but still capturing high quality footage and carried out safely to suit the surrounding environments.
Crop Damage:
Over the years we have been asked by tenanted framers to provide aerial footage of established crops that were severally damage by storms, proof of the flattened crops was then forwarded on to the landowners as proof of the damage that had been incurred by severe storms. From the air the extent of the damage is clearly evident, something that you can not record at ground level.
Remote Viewing:
When we carry out inspection work, our clients can have live footage streamed to them any where in the world, this allows to the client to instruct us remotely within the rules of the CAA. Allowing clients to have the specific areas that they want recorded. We also have large scale monitors which we can bring to site for engineers or clients to view live as we are filming on site.
Planning Permission:
As many council planning departments are not carrying out site visits due to COVID-19 restrictions, our aerial footage has been submitted on various occasions to help provide a better overview to any planning application proposal. We have received great feedback indicating that it helped planners consider the proposal and arrive at their decision.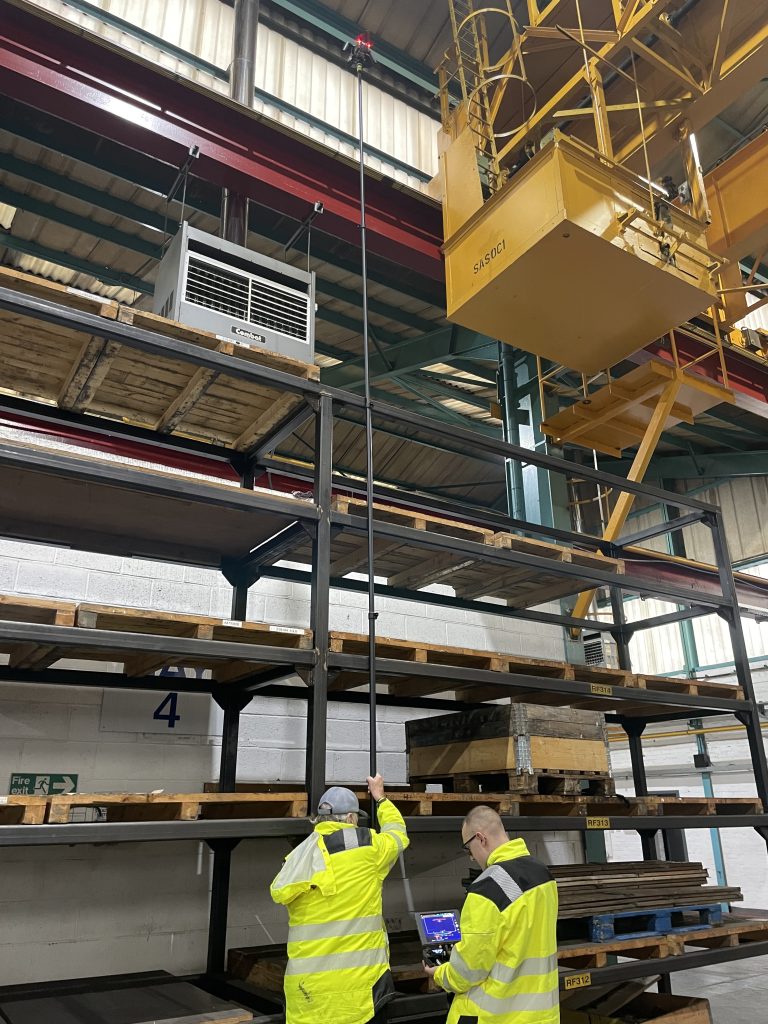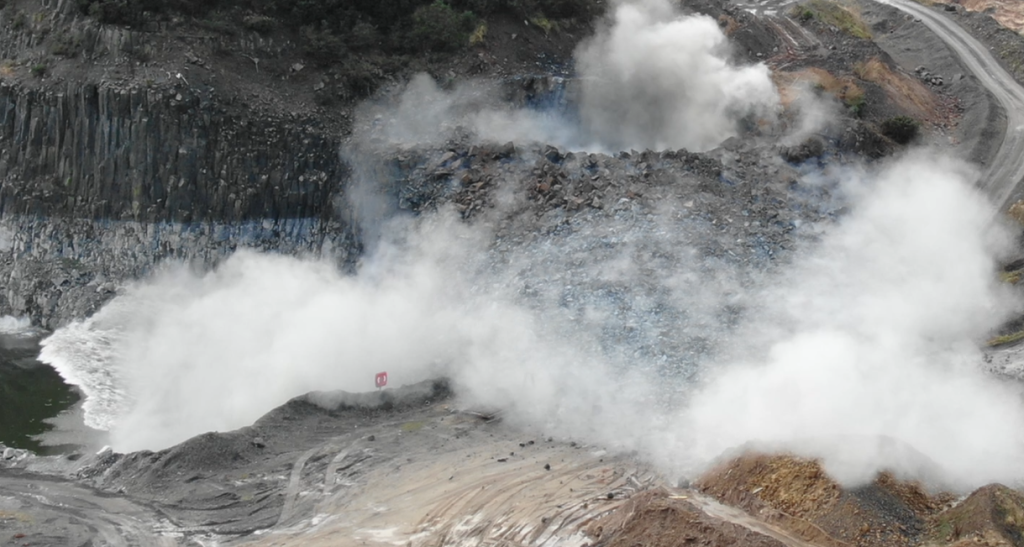 Quarry Blast Zoom Capabilities:
From a safe distance we were able to film footage for our clients whilst another section of their quarry was blasted, ready for crushing into their relevant stockpiles.