Working with others
We work closely with our clients and contractors on and off site, sharing data and knowledge.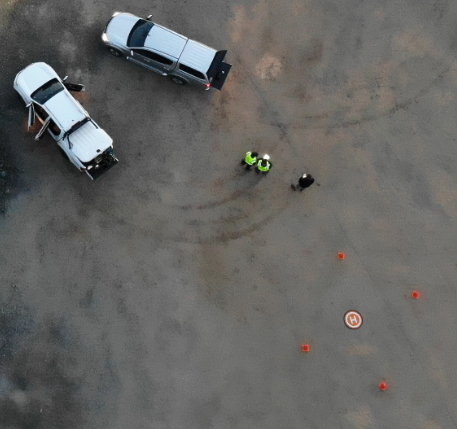 We can use existing control points that site engineers have already positioned around the site along with our own GCP's to achieve an even higher accuracy from our survey. We always engage in discussions with on-site engineers to obtain a better understanding of their requirements.
 We ensure that our collected data is cross checked with existing known data from the site engineers.
 Our staff arrive on site with personal protective equipment (PPE), first aid, fire extinguishers, warning cones and signs.
Once we return to our office, the data collected on that day is then prepared for processing.
Once processed we look over the point cloud and compare the processed data with data collected from our hand held surveying equipment that we recorded at key points on site which were agreed with the on site engineers.