Topography – 2D & 3D Mapping
We can produce 2D or 3D topographic mapping to suit any project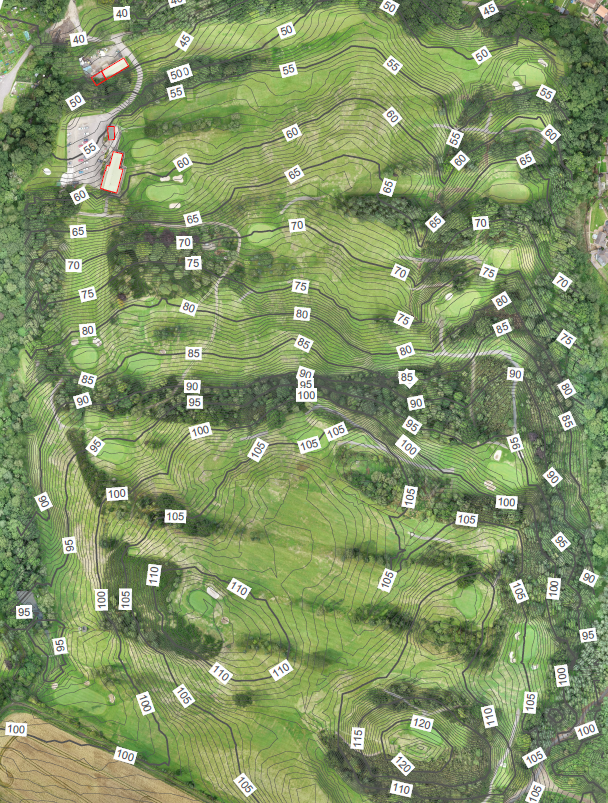 Create your own unique map, whether it be 2D or 3D we can provide you with an aerial map in which distances and areas can be measured with high accuracy. Topography can be overlaid on the scaled high resolution aerial images to help identify the lay of the land. Your map can clearly indicate site boundaries, water ways, woodland, roads and paths along with any other line that you require annotated within your map.
All our aerial surveys are carried out using ground control points, we record numerous GCP's with our Trimble rover receiver, these GCP's allow us to confirm the accuracy provided from our surveys. If there is a considerable amount of vegetation e.g. long grass, crops etc. we would record these areas by pole and rover receiver where required.
We can produce 2D or 3D topographic mapping to suit any project. Using a drone means your data will be delivered faster and with more data points than a conventional survey. We have a wide range of output formats available so be sure to tell us about your needs so we can accommodate your project. With the use of GPS RTK equipment we can align topographical survey mapping to UK Ordnance Survey Grid, in position and height allowing the mapping to be compared to other surveys.
Innovative Technology
No matter the size of a survey, from large to small, difficult to access & time consuming to survey using conventional methods, an aerial survey greatly increases efficiency, We work alongside engineers and surveyors who constantly compare our data with their own to ensure we are always working to the highest possible level.
Innovative Ideas
Our use of RTK enabled enterprise drones alongside professional surveying equipment with sub-centimetre accuracy and doing some leg work to place a series of ground control points (GCP's) positioned throughout the survey area means our data is extremely accurate, while providing faster results than a conventional survey, aerial surveys are extremely useful for projects when a fast turn around of a large area is required.