3D Models – Digital & Physical
Our 3D models help clients to understand even
the most complex of site with ease.
Digital or Physical Model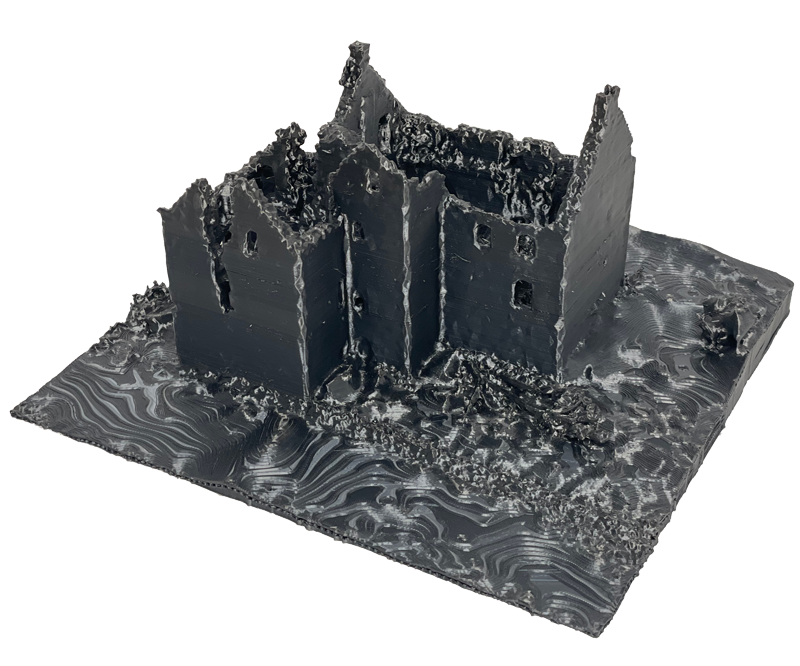 We can provide a digital 3D model which can be viewed on most mobile devices as well as on desktop PCs, they are a perfect tool for remote clients that would like be kept up to date on their projects. It is also an invaluable asset for any or all developments, site asset management amongst others We also provide physical 3D printed models, our models are printed on a large format FDM printer before being carefully painted using the aerial survey Orthomosaic photo as a colour reference. We have repeatedly received excellent feedback from clients about our physical 3D models.
In summary, 3D models provide great value for:
Innovative Technology
Communicating with remote colleagues and/or clients
Allowing people outside the construction industry to understand an area or project
A showpiece of a completed site
Historical records
Conservation areas & Listed Buildings
Innovative Ideas
Flood Plains
Costal Erosion
Storm Damage to Forestry
Quarries
Golf Courses – new or remodelling works
Architects
Some of our work
Contact us today to find out how a digital model or physical 3D printed model can benefit you or your client.